Hello everyone and welcome to the Spare Change Project!
This project will help raise money for the Josh Groban Foundation
through Grobanites for Charity.
This should be a very fun project. I encourage you all to share your stories and photos with us on this thread. There will even be contests from time to time, so keep checking in!
The concept came from change that I found in the drive thru lane at work. I started collecting this change and adding to it the leftover change in my wallet. I noticed that it started to add up and I thought it was pretty incredible how pennies were suddenly becoming dollars. I wanted to find a good use for this money. One thought kept coming back to me. Every time I would see someone interviewing Josh about his foundation, he would always talk about taking on projects that slip through the cracks of larger organizations. He kept saying that he wants to find ways to make a little go a long way. I seem to remember him talking about such small things as buying a jar of peanut butter or a loaf of bread. It seems to me that saving spare change ~ money that is not missed or in my case, money that people actually don't want ~ could add up to a great deal of money to help Josh in his efforts to change the world. Even if we have a tight budget, most of us have a few pennies lying around somewhere. If you can help, even the smallest amount, it can help us make a huge difference to those who can't even afford a loaf of bread or a jar of peanut butter. Won't you help me, help Josh, and change the world a penny at a time?

Join me in this effort and start today! Collect all the spare change you can find, put it in a jar, and when you are ready to donate, count up the total and send it into GFC by means of a check or through Paypal. Please just make sure to mention that it is a Spare Change Project donation.

Thank You for making a difference!


JOSH JAR CONTEST
I told you there would be contests, from time to time, for this project. Why not start the project off with one. Saving up spare change will be a lot more fun if you have a "Josh Jar" to keep it in. Your jar should be something that reflects your personality and will be able to serve as a reminder of why you are collecting change. So, we are holding a contest to see who can come up with the most creative "Josh Jar".
There are always rules to follow, so here are the rules for our contest ~
1 ~ You must love Josh and have a strong wish to make a difference
2 ~ There will be a contest on FoJG AND on JG.com. Each person may only submit one entry AND only on ONE site (cannot enter on both sites), but may submit more than one photo of the entry
3 ~ The First entry by each person is their final entry ~ no changes
4 ~ All entries must be submitted as a photo, in a post. There are two places to enter: the Spare Change Thread on FoJG's General Discussion Forum or the Spare Change Thread on the Josh Groban Forum on JG.com
5 ~ Deadline for entries is Midnight Eastern Time on Friday November 14th, 2008.
6 ~ You must have fun, be original and be creative
This contest will be judged by myself (Joyce) and Team Race. There will be one winner on FoJG and one winner on JG.com. Each winner will receive a wonderful 8x10 framed photo (shown below) taken by none other than Judy Barbosa.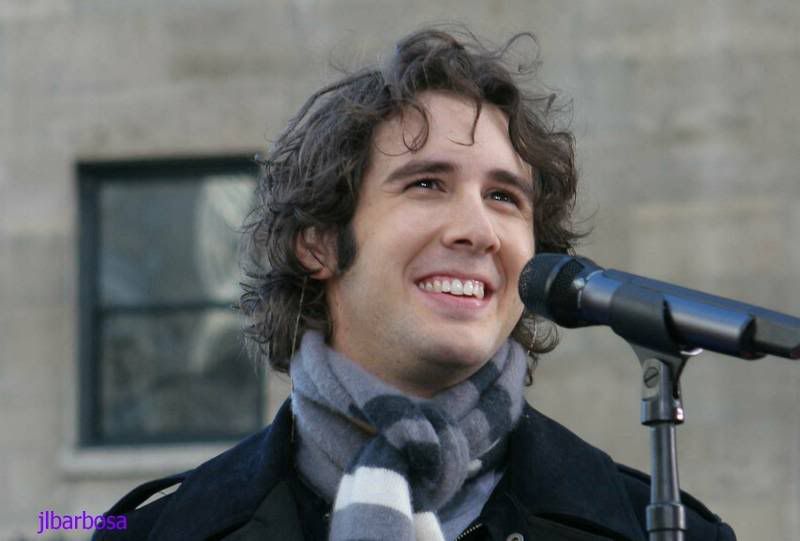 I thought I would offer a little inspiration by showing you my Josh Jar. I'm sure you can all be more creative than I was. Let's see what you can come up with ~ Good Luck!