Hey everyone...I thought I'd try and share some of my Josh art that I started doing since I saw him at Hershey!
"> Right now, I've been creating banners/siggies/whatever you want them to be, using a Photoshop-like program called GIMP. It's a lot of fun and I'm really happy with my results so far...
I've been collecting images of Josh from the web and from here to use, as well as lyrics from his songs and other quotes that I think work well!
I'd been sharing these on Miriam and Luce's thread, but I figured I'd be brave and try my own thread...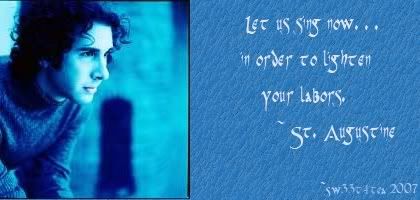 (My first one - it turned out pretty well)
(I love the background...I'm really happy with this one
"> )
(This one took a while, but I had fun making it. And it's 'February Song'! :3)
Thanks for looking...
~tea
~~~~~~~~~~~~~~~~~~~~~~~~~~~~~~~~~~~~
"Anyone ride the Claw? You know, the one that goes *ppbbbbbtttt*!" ~ Josh (Hershey, PA 08/03/07)

Withholding Mt. Dew is cruel and unusual punishment.